Wildlife and Culture on Prince of Wales Island, Alaska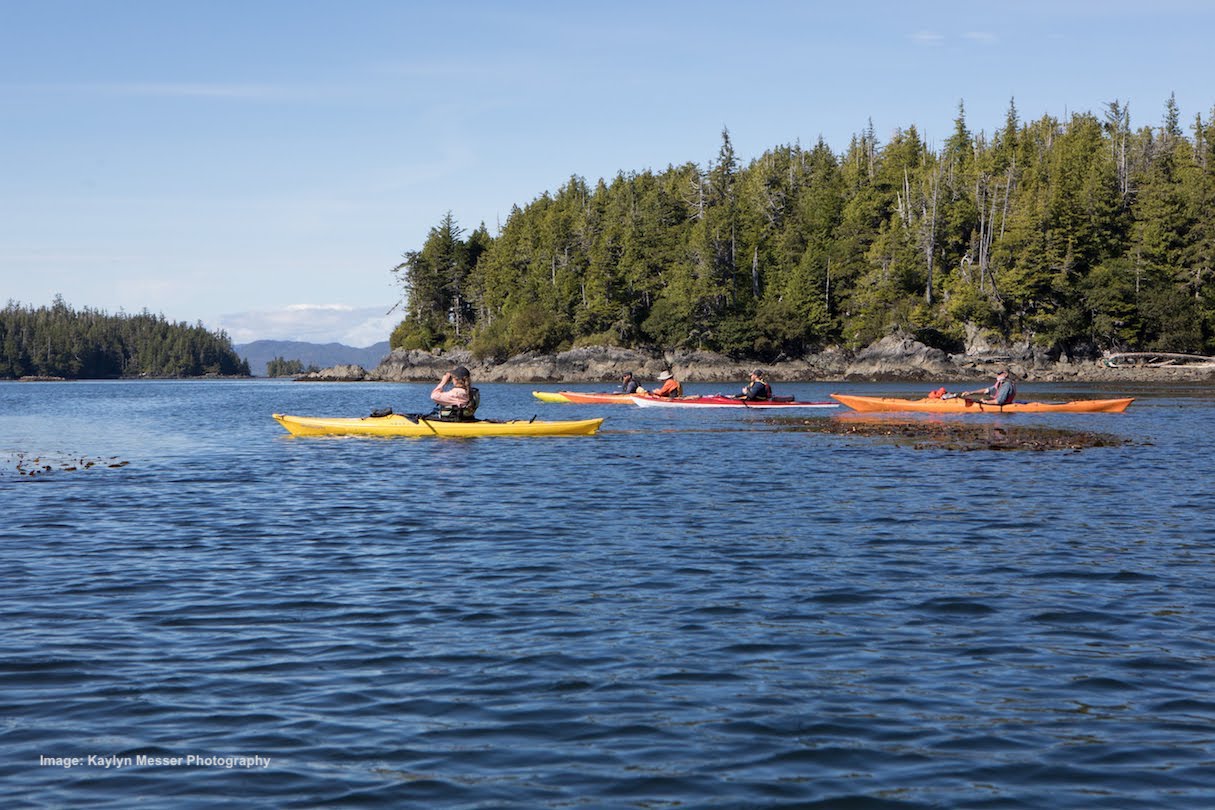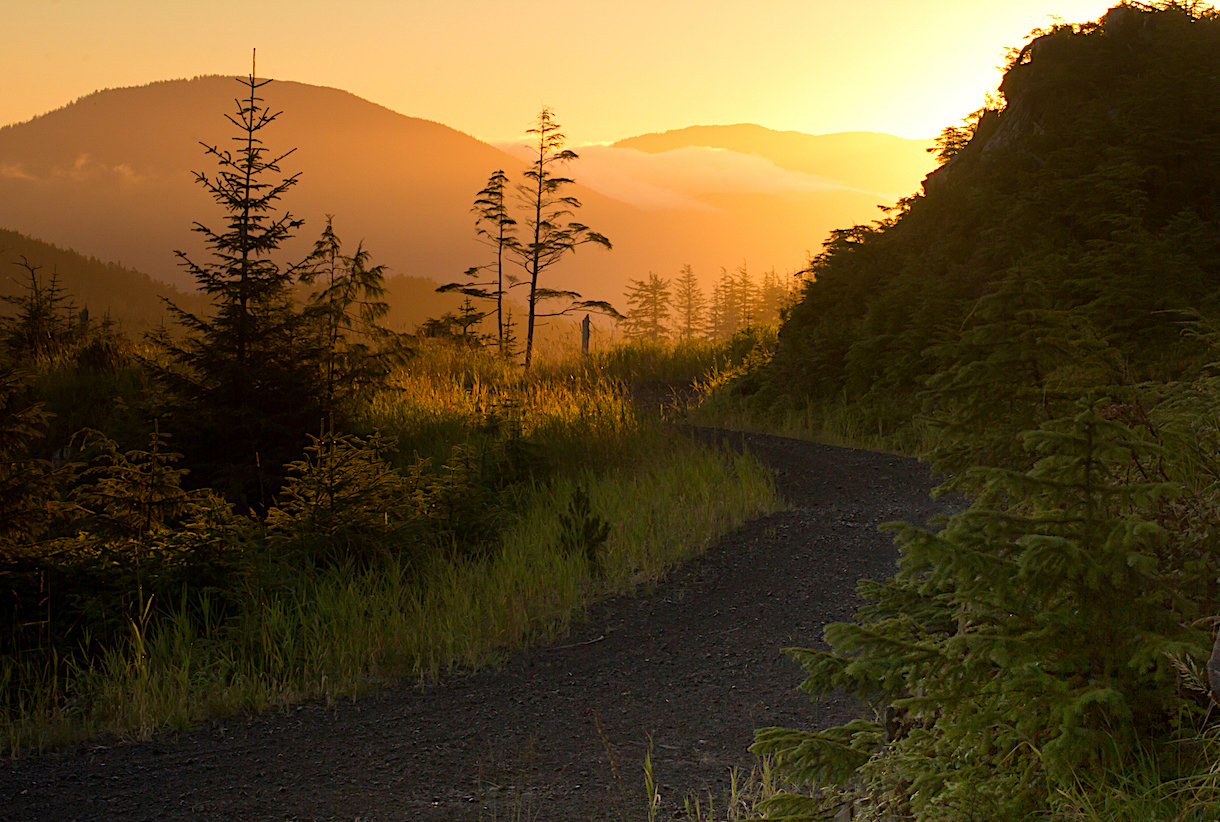 Tour Snapshot
Travel Style: Active, Outdoor
What: Custom guided tours on Prince of Wales Island.
Cost: From US $3,600 ex-flights & ex-lodging depending on group size
Single Supplement: N/A
When: Jun 15 - 21, Jun 25 - Jul 01, Jul 07 - 13
Length: 6 Fully-guided days
Where: Prince of Wales Island, Alaska
Accommodations: Selected by traveler
Physical Rating: Moderate to fit
Right For: Families, Couples, Friends
Children: 10+ years old
Group Size: 2 - 6 plus guides
5 Reasons You Will Love this Trip
1. See Alaska Like a Native: Explore the secrets of the ancient temperate rainforest, the hundreds of miles of protected coastlines and the islands dotting it, the karsts, caves and more with local guides who call it "home."

2. Wildlife All Around You: From delicate Sitka deer to black bear, eagles and wolves, river otters and migrating whales, plus the wild salmon that connects them all, there is nothing like Prince of Wales Island for experiencing wildlife.

3. The Alexandria Archipelago Grey Wolf. Become a Citizen Scientist and help gather information that will help conservationists save these island hopping wild wolves.

4. Experience a Living Ancient Culture: Step out of your world and into the ancient realm of the Haida and Tinglit people through their living artists, story tellers and living village.

5. Follow Your Heart: Let our local professional and licensed guides help you plan the vacation that will fill you with a lifetime of memories.
About Wildlife and Culture on Prince of Wales Island
From rugged mountains to quiet tide pools. Amazing totem poles to the greatest remaining collection of old-growth trees in the nation. You will see majestic bald eagles every day, Sitka deer along the roads and in high country meadows, and black bears fishing in the streams. Head offshore with a local guide and see humpback whales and orca. And through it all, get to know the islanders who love this place and are happy to show you why.
Spend six days in the last North American temperate rainforest exploring Prince of Wales' karst ecology, viewing humpback whales, learning about Tlingit, Haida and Tsimshian cultures, taking part in a citizen science wolf project, and getting to know the island's wildlife in the company of a guide with over 15 years experience leading tours on Prince of Wales Island.
This is a custom tour, and your interests are primary. Do you want to spend an extra 15 minutes watching a bear fish in a stream; are the kids having so much fun in the tide pool you do not want to leave? This is the flexibility a custom tour offers. Perhaps you want to spend extra time in Kasaan leaning about Native Alaskan culture or an extra day on the water watching whales hunt - just let us know.
And although there are no guarantees with wildlife, if you have an extra couple of days, we know a place where you can spend the night in a remote cabin with a better-than-average chance of hearing wolves howl (See the tour extension information below).
DAY 0: ARRIVE ON PRINCE OF WALES ISLAND

Transport to lodging via our comfortable van. Dinner is not provided but a grocery store stop can be arranged. Be sure to pick up provisions for tomorrow's breakfast and lunch.

DAY 1: OLD GROWTH FOREST, CAVES, AND KARST EXPEDITION

After breakfast, we'll depart for El Capitan Cave and the North End of the Island, learning about the Island as a whole, old-growth forest ecology, caves and karst on the way. A stop at Beaver Falls Karst Trail on the way will show you more about karst ecology and how it intertwines with old-growth forests.

We'll stop at one or two other locations, time allowing, and see salmon runs in action (seasonally dependent). We will arrive back in Craig in time for dinner at one of the local restaurants, or cook your own feast at your lodging facility.

DAY 2: INTRODUCTION TO THE COASTAL WATERS OF ALASKA

After breakfast, we'll travel via boat from the Craig harbor to surrounding islands and coves west of Craig, with opportunities for whale watching, bird watching, photography, and optionally, kayaking along some kelp beds. Shore lunch at Canoe Point or on the boat.

We'll return in time for dinner in town.

DAY 3: ALASKAN WOLF CITIZEN SCIENCE DAY

After breakfast, we'll depart in our van, using the road system to access several wolf cameras. We will be providing that data to The Nature Conservancy and Alaska Department of Fish and Game; this is Citizen Science at work and the data we capture is vital for an on-going population study of gray wolves on the Island. We will be hiking through undeveloped, "muskeg" areas, which are bird and wildlife-rich.

Return to Craig/Klawock area by dinner.

DAY 4: MARINE WILDLIFE & BIRDS

Today after breakfast, we'll travel via small boat to various marine locations with the main goal of seeing birds, identifying numerous plants and trees and possibly gathering some berries and other local edible plants. We will return to Craig by 4-5pm for a relaxing evening.

DAY 5: CULTURAL DAY IN KASAAN

Travel via van and road system to Kasaan. Spend the day with Stormy Hamar, an ambassador of the indigenous Haida culture, learning about the cultural heritage, traditions and history of Native Alaskans, as well as a walking tour of Kasaan, including the Totem Trail and Whale House historic areas. Visit historic Salt Chuck Mine area on the way back. Most visitors describe this tour as a pinnacle experience on their POW trip.

Return to Craig by 4-5 pm.

DAY 6: CHOOSE YOUR ADVENTURE: ALPINE HIKE OR KAYAK DAY

this day is designed to be flexible and the group can choose another day on the water or an additional day on land. There are options for all levels of fitness from a major hike into undeveloped, mountain alpine areas, to gentle kayaking on freshwater lakes/coastal inlets. Let us know what your pleasure will be.

Return to Craig by 4-5 pm.

DAY 7: DEPARTURE

Time to pack up and say good-bye, or take part i nthe optional extension. Transportation to airport/ferry terminal provided.
DAY 7: COASTAL WILDERNESS AND WOLF SCIENCE

We will travel to one of two Forest Service cabins; one, on a freshwater canoe route; the other, on a saltwater inlet perfect for kayaking. We'll set up camp and spend the day and evening exploring the lake, the canoe/kayak route, and the old growth forest around it. From the saltwater cabin, we'll travel via the road system to check several more wolf cameras by day, and return to the cabin for the evening, where there is a better-than-average chance of hearing wolves howl.

Structure depends on group desire to travel the entire 15-mile canoe route, availability of watercraft, availability of rental cabins, etc.

DAY 8: DEPARTURE

We will pack up and head back to town in the morning, stopping to investigate anything interesting. nce we get back to Craig, we will arrange to gather any luggage and possessions that you did not take to the cabin. Transportation to the airport/ferry terminal is provided.
What to Expect
2019 Dates: June 15 - 21, June 25 - July 01, July 07 - 13
2020 Dates: Similar time frames. Contact us for specifics.
Cost: Based on group size:
Group of 2: US $5100/person
Group of 4: US $3900/person
Group of 6: US $3600/person
2-day Extension: US $1,600
Included: Packed sack lunch each day with several options; breakfast foods stocked in lodging by your tour guide. Transportation to and from travel terminals. All tour travel. Cabin fee for extension, along with camping equipment. Transportation to local grocery stores for snacks/food items before or after tours.
Excluded: Lodging, Airfare, ferry fees, travel insurance, dinners, personal items/side trips.
Children & Families: This tour is suitable for children who enjoy the outdoors and can survive without electronic devices. However, close parental attention is required at all times due to safety concerns. The minimum age is 10. Please inform the tour operator if you plan to bring a child/ren.
Is this Trip Right for Me?
The areas we will be exploring are rugged, and the weather can change quickly. In such an un-scripted environment, plans may have to be altered quickly due to safety/weather concerns, especially during days we plan to be on the ocean.
This trip requires a moderate to active fitness level. Hiking trails are generally easy, but can be slippery. Kayaking 4-5 mi per day can include shore stops where lifting kayaks and carrying them short distances is required. Extensions may require more extensive portaging. The El Capitan Cave tour includes a steep staircase and a cave environment which does not include squeezes or crawls, but does require a degree of fitness and comfort with dark and close environments. A substitute activity can be arranged if requested.
Summer in Southeast Alaska can vary widely from warm (70 degrees F) dry, and sunny to wet, cool (50 degrees), and rainy. Expect rainy weather. Dress in synthetic layers, with fleece or wool for warmth, and waterproof nylon outerwear; a rain coat and pants are a requirement. Footwear is important; waterproof hiking boots at least over the ankle are recommended, as well as a pair of shin-height waterproof rubber boots. A rain hat is advisable.
There will be some mosquitoes, no-see-ums and white socks; however, the marine breeze usually keeps them at bay during summer. In the woods, they can be a nuisance but are usually not a big problem. Bring a bug repellant of your choice for your daypack.

Food choices on the Island are somewhat limited. Restaurants have American-style fare, some delicious local seafood selections, and a few vegetarian options. However, gluten-free or vegan options are non-existent. Grocery stores have limited organic, gluten-free, or vegan type food.
Your Guides
Katie Rooks and Stephanie Jurries are both long-time residents of Prince of Wales. They have undertaken many solo and group expeditions, traveling by boats, kayaks, and exploring undeveloped alpine hiking areas.
Katie Rooks
Katie spent 15 years working for the Forest Service on POW, and was District Safety Officer for many of those years. She gained certifications as an EMT-II, Boat Operator, Canoe/Kayak Operator, ATV Operator, and Heavy Equipment Operator. Katie has been leading wilderness work trips and guiding tourists for a total of 22 years, including work in the Boundary Waters Canoe Area Wilderness in Minnesota. She decided 3 years ago that a government career wasn't getting her to where she wanted to be, so she started her guide business. Katie holds a Master's of Science degree in Recreation and Park Management, as well as a Natural Resources Technology degree.
Stephanie Jurries
Stephanie is a commercial fisherman and diver, and now owns her own marine tour company. She has spent over 15 years exploring the coastal environment via small and commercial boats and is extremely well-versed in wildlife populations in these areas. She has a Bachelor's degree in botany, and decided shortly after arriving on POW to seek a dive certification. She has led local groups in mushroom and birding expeditions and is an expert in local birding and plants.
Accommodations
Several lodging facilities are available in the Craig and Klawock areas, varying from comfortable bed-and-breakfasts with stunning waterfront views (it's not unusual to see whales, sea otters, and diving eagles from your window); entire houses to individual hotel-style rooms. Group size and preferences will dictate which lodging facility we help arrange. The lodging operators we work with are friendly toward eco-tourists and are happy to be your hosts.
Forest Service cabins (for extensions) are very basic with bunks, counters, and wood stoves. Cabins will be set up by your guide; cooking gear, sleeping bags, lights, and other necessities are provided. Meals are not provided. Dehydrated meals in various flavors are available for purchase locally, and grocery store stops will be included for the group to shop.
Wildlife You May See
Marine: Humpback whales, orca (killer whales), Dall porpoise, sea otters, Stellar's sea lions, harbor seals, 4 types of salmon.
Land Mammals: Black bear, gray wolf (if you are very lucky), Sitka blacktail deer, river otter, beaver, mink, marten.
Birds: Marbled murrelet, pigeon guillemot, rhinoceros auklet, scoters, oystercatchers, black turnstone, pacific wren, mergansers, Audubon's warbler, bald eagle, Pacific loon, common loon, Sandhill crane, great blue heron, northern pygmy owl, great horned owl, barred owl, and more.
How This Trip Makes a Difference
On Prince of Wales Island, timber has been the leading industry for many years. Recently, that has been changing, with a transition to young-growth timber extraction, away from cutting old-growth forests so vital for our ecology and watershed help. Local people have been transitioning to tourism as an economic replacement, but large cruise-ship industry isn't what the Island wants to attract. Island people want to retain the rural, wild character of their Island. By coming as low-impact eco-tourists, you'll be helping local tourism and hospitality operators succeed in ways so much better for the Island's wildlife and people.
Local guides, like the ones you'll be traveling with, care deeply about conserving and caring for the Island's natural resources. They want to help prove that ecotourism can work here; and, in fact, can supplant some of the extractive industries common in the area.
Wildlife and the Environment
During our Wolf Study day, we'll be providing real data for an on-going wolf population study that is meant to help determine the status of this majestic predator. You'll learn more about how and why these studies are being conducted and what they're telling us about predator management. During our marine tour days, if we see whales, we'll be recording numbers and locations. This data helps biologists understand movement of known pods of whales in the area and adds to their knowledge of population numbers.
The Nature Conservancy has been very helpful, and has helped create the Citizen Science Wolf experience. TNC wants to encourage ecotourism and wildlife enthusiasts to visit the island as well as promote education about current wildlife issues affecting our ecology.

Helping to Turn a Resource Extraction to a Resource Embracing Economy
On POW, every dollar you spend will benefit the local community; in part, because there are no chain stores on POW. Every restaurant, tourism operator, or guide is part of the community. Your dollars are vital for the survival and increase of tourism, which can help supplant extractive industries on the Island. When you visit Kasaan, you'll have an opportunity to donate to the Organized Village of Kasaan and purchase authentic Native Alaskan art. These indigenous people have goals for preserving the history, culture, and traditions of the area. Recently, they have begun actively encouraging tourism to their area, and your visit will help reinforce the concept that tourism can be a viable source of income and a way to keep traditional cultures alive.